Below you can find the full Euro Truck Simulator 2 console commands & cheats list to help you change the game in any way that you desire, whether that will be making it easier, harder or simply playing around with the tools at your disposal.
Euro Truck Simulator 2 Console Commands & Cheats
Enters the map editor – edit
Executes commands in files (batch scripts?). – exec
exit console / game – exit
make a quick savegame – save
takes a, well, screenshot – screenshot
game over the entire screen (takes effect after a restart of the game) – r_fullscreen
gaming console – g_console
new Features – g_news
On Police – g_police 1
Off Traffic – g_traffic 0
On Traffic – g_traffic 1
relocation to coordinate – goto
Free movement speed of the camera. – g_flyspeed
speed the passage of time – warp
Mirror rendering distance – r_mirror_view_distance
quality rendering of detail – r_texture_detail
the game is finished you can select the profiles – exit
scans the image of the game and stores documents – screenshot
Travel across Europe as king of the road, a trucker who delivers important cargo across impressive distances! With dozens of cities to explore from the UK, Belgium, Germany, Italy, the Netherlands, Poland, and many more, your endurance, skill and speed will all be pushed to their limits. If you've got what it takes to be part of an elite trucking force, get behind the wheel and prove it!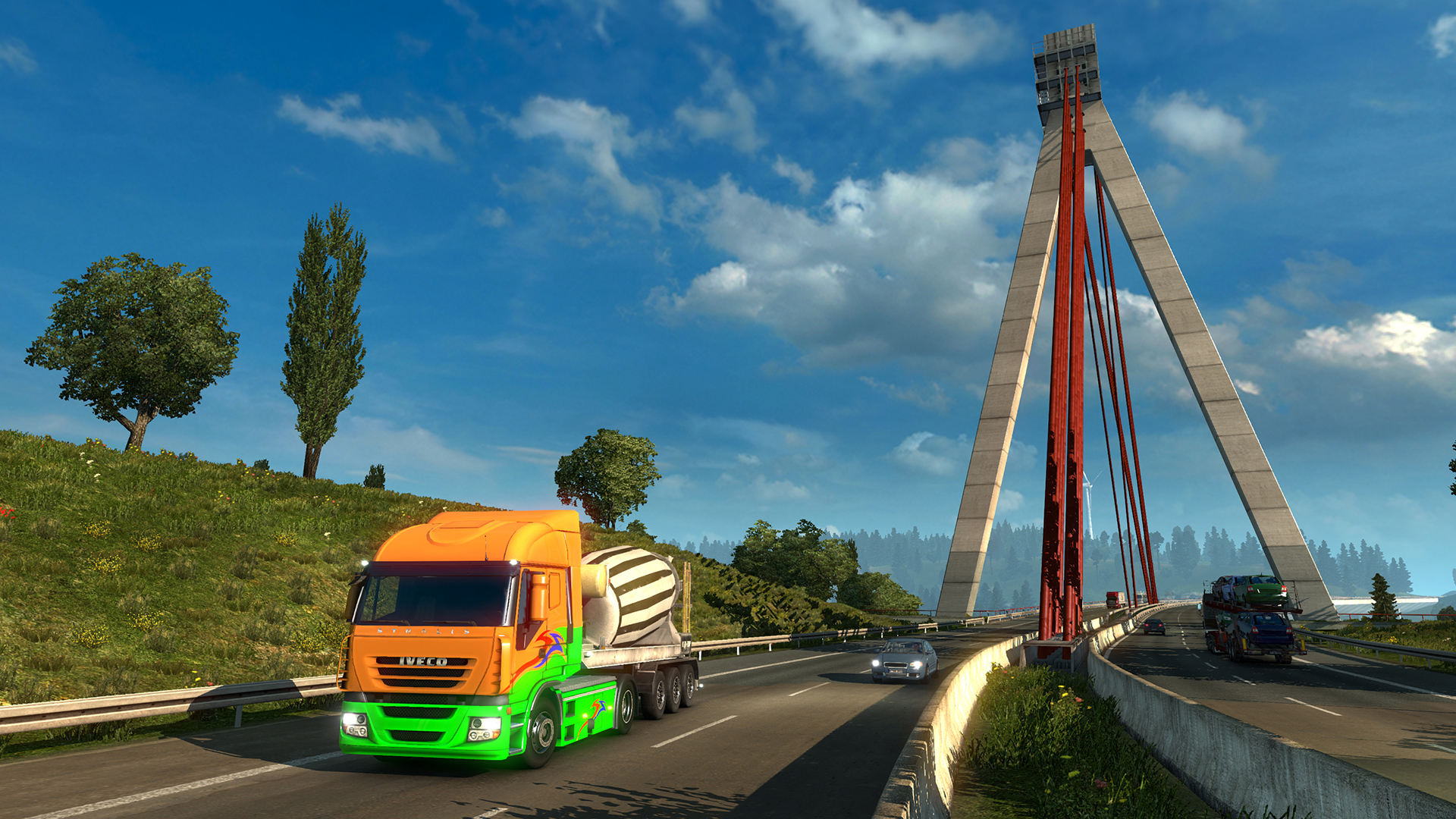 You may also like:
At Gameratedgames.com, what we are trying to create is a community where Gamers from all other the world can find game reviews by gamers and unbiased, truthful opinions and ratings of old and new games.
Latest posts by gameratedgames (see all)