The My Summer Car Map can be found further down the page to help you out a bit in game.
If you need help navigating your new car in My Summer Car then you might want to take a look at the My Summer Car Map shown below:
My Summer Car Map
If you want to see a more updated My Summer Car map then look no further than the below picture: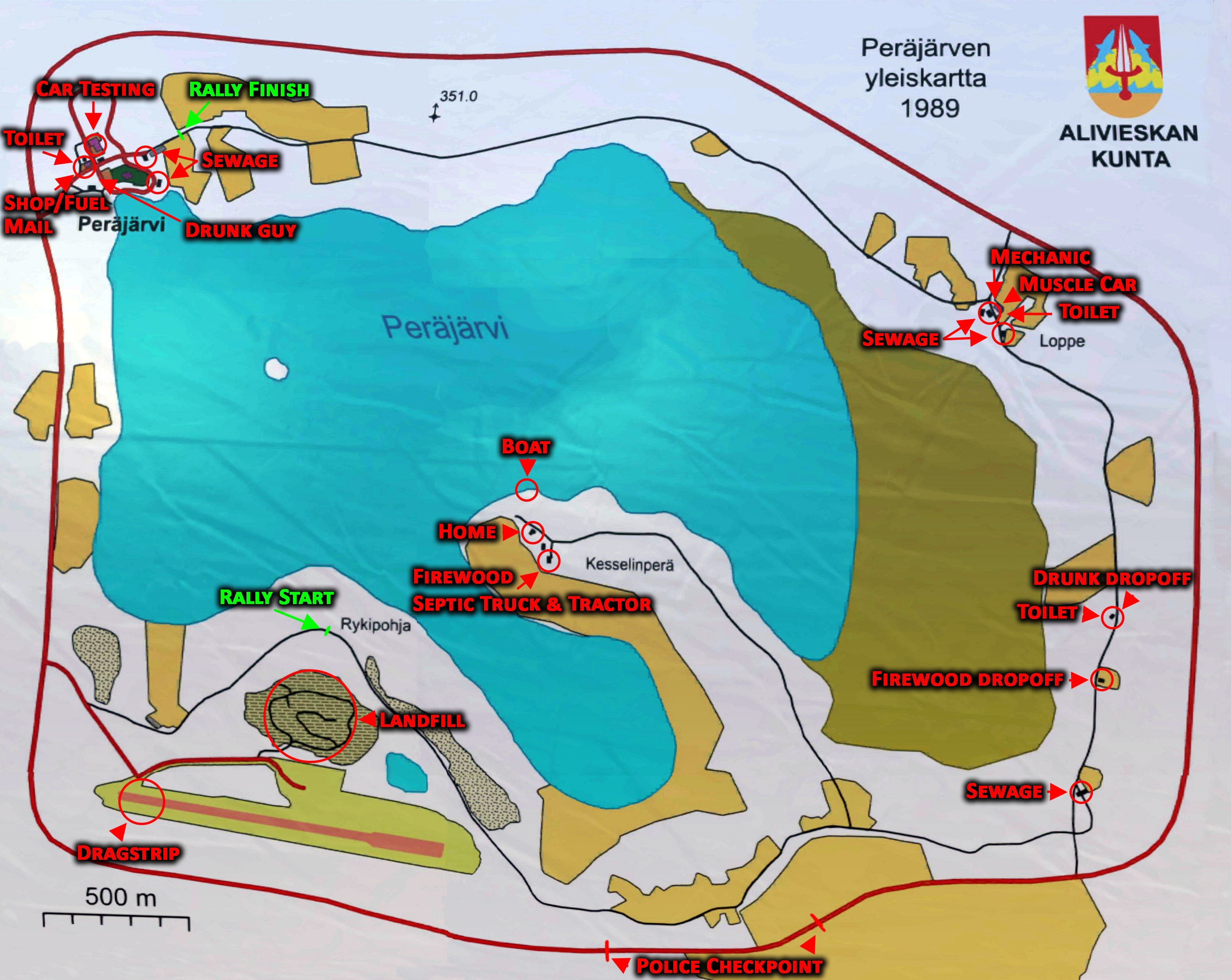 If you want to read up a bit more on my Summer Car then take a look at the below description from the My Summer Car Steam page:
MY SUMMER CAR is the ultimate car owning, building, fixing, tuning, maintenance AND permadeath life survival simulator. You start the game with hundreds of loose parts and assemble both car and engine. Not only you need to maintain your car, but yourself as well. Sausages, beer and sleeping will do just fine.
If everything goes well, you have a working car which you can use for various 1990's Finnish countryside summer activities. Basically doing stupid things under influence of alcohol. After you have gathered extra money from various random jobs, you can start to tune and upgrade the car with parts ordered via snail mail. You can turn the car into a obnoxious bass-boom disco machine…. or into a rally car to participate rally competitions… or just fix it into perfect factory condition. Of course car also needs to pass the inspection or you might get into trouble with police.
Not only you have access to one car, but also several other cars and vehicles which you can use. (Mostly useful to get groceries and for towing the project car from some ditch, again).
Warning, this game is not for fainted heart. Severe car fever is required to play this properly due to it's autistic approach on car building.
You may also like:
At Gameratedgames.com, what we are trying to create is a community where Gamers from all other the world can find game reviews by gamers and unbiased, truthful opinions and ratings of old and new games.
Latest posts by gameratedgames (see all)