Below you can find the full Tannenberg game weapons list to help you to discover the many different guns and other tools at your disposal to defeat the waves of enemy troopers in your way.
Tannenberg game weapons list
Pistols

Revolvers

Nagant M1895

Rast Gasser 1898

Rifles

Arisaka Type 30

Mauser Gewehr 1888/05

Mauser Gewehr 1898

Mosin Nagant M91

Steyr Mannlicher M1888-90

Steyr Mannlicher M1895

Machine Guns

Maxim MG08

Schwarzlose Model 07/12

Hand Grenades

Other

76.2-mm M1902 Putilov Field Gun

21 cm Mörser 10
Tannenberg is the latest entry in the 1914-1918 WW1 Game Series that started with FPS Verdun, expanding the focus to encompass the Eastern Front. Warfare between the Russian Empire and the Central Powers offers a fresh experience for new and veteran players alike, with four new squads, 20+ weapons, four open maps that give players tactical freedom, and a whole new 64 player game mode with full AI bot support so you can experience epic battles at any time!
This historical game takes place across the lakes, forests, and snowy plains of the Eastern Front – it was inspired by the Battle of Tannenberg in 1914, one of the most iconic encirclement battles in history. Players will be able to master a range of entirely new equipment brought to the field by Russian 'Frontovik' and 'Cossack' squads, or join the Central Powers to serve in an Austro-Hungarian 'K.u.K.' squad or German 'Infanterie'. Tannenberg offers a range of game modes – including the exciting new Maneuver game mode reflecting the different nature of war on the Eastern Front, as 64 players battle across large maps where the objectives and battle lines are always shifting. There is a wealth of historical detail including realistic WW1 weaponry, authentic uniforms, horrendous gore, and maps based on real battlefields, this time in the forests, plains and mountains of East Germany and Russia.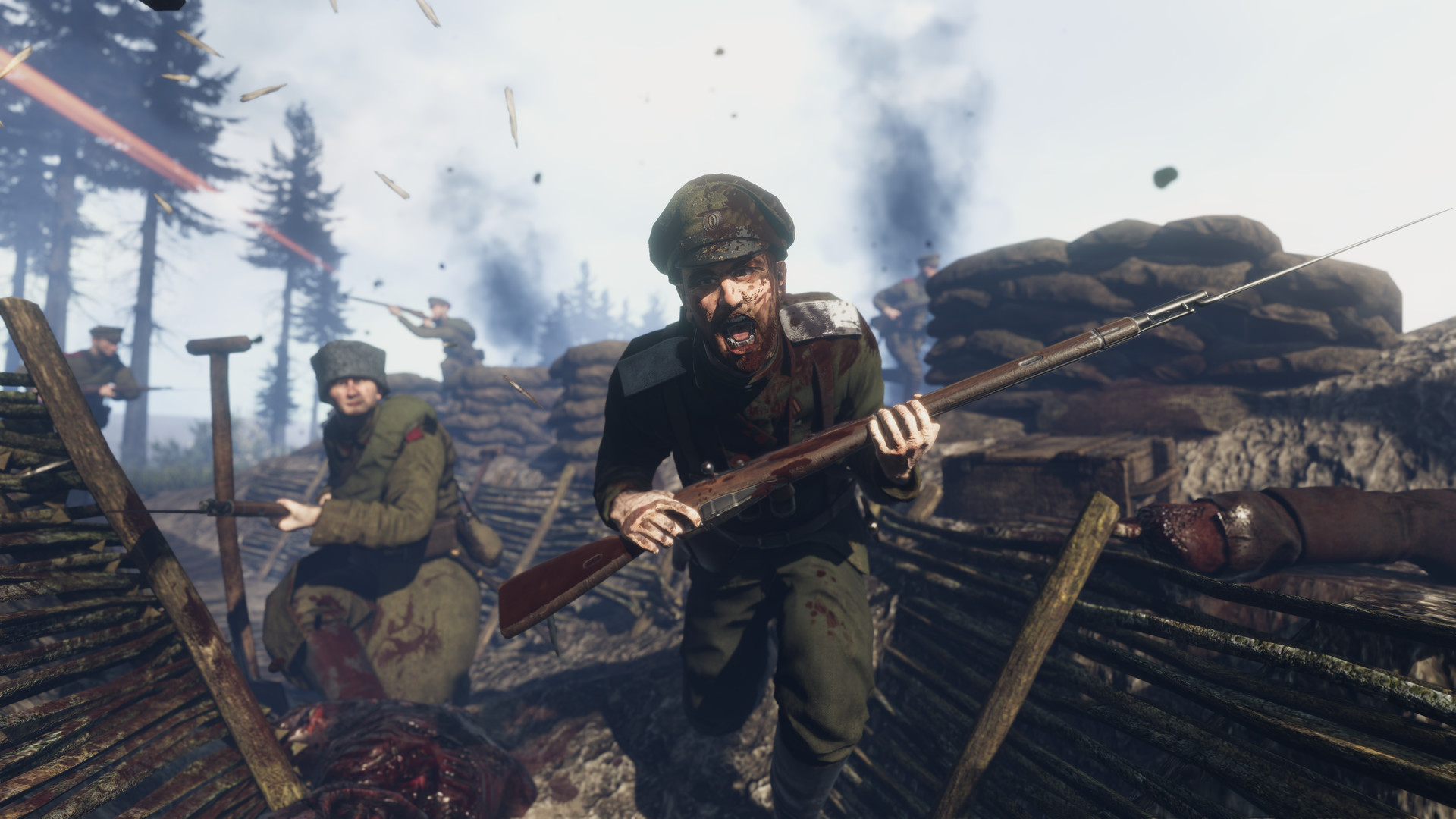 At Gameratedgames.com, what we are trying to create is a community where Gamers from all other the world can find game reviews by gamers and unbiased, truthful opinions and ratings of old and new games.
Latest posts by gameratedgames (see all)