The Witcher 3 PS3 & Xbox 360 releases appear to be in doubt as the games eventual console release has seemingly skipped over the last generation of consoles in favour of the potential PS4 and Xbox One releases of the much loved game.
Console gamers will be hit with the news that there will be no release of The Witcher 3 PS3 or Xbox 360 versions as it seems that most developers will slowly start moving away from the last generation of consoles so as to help them utilise the full power of the new console generation.
Users of the newer consoles will be the happier of the console gamers as they will know that the game will be using all of the new features that their updated consoles have as the Xbox 360 and PS3 slowly drift from developers attention and so it is no surprise that this latest release will not be making its way onto the PS3 or Xbox 360.
The Witcher: Wild Hunt is a story-driven, next-generation open world role-playing game set in a visually stunning fantasy universe full of meaningful choices and impactful consequences. In The Witcher you play as the professional monster hunter, Geralt of Rivia, tasked with finding a child of prophecy in a vast open world rich with merchant cities, viking pirate islands, dangerous mountain passes, and forgotten caverns to explore.
Trained from early childhood and mutated to gain superhuman skills, strength and reflexes, witchers are a distrusted counterbalance to the monster-infested world in which they live.
Gruesomely destroy foes as a professional monster hunter armed with a range of upgradeable weapons, mutating potions and combat magic.
Hunt down a wide range of exotic monsters from savage beasts prowling the mountain passes to cunning supernatural predators lurking in the shadows of densely populated towns.
Invest your rewards to upgrade your weaponry and buy custom armour, or spend them away in horse races, card games, fist fighting, and other pleasures the night brings.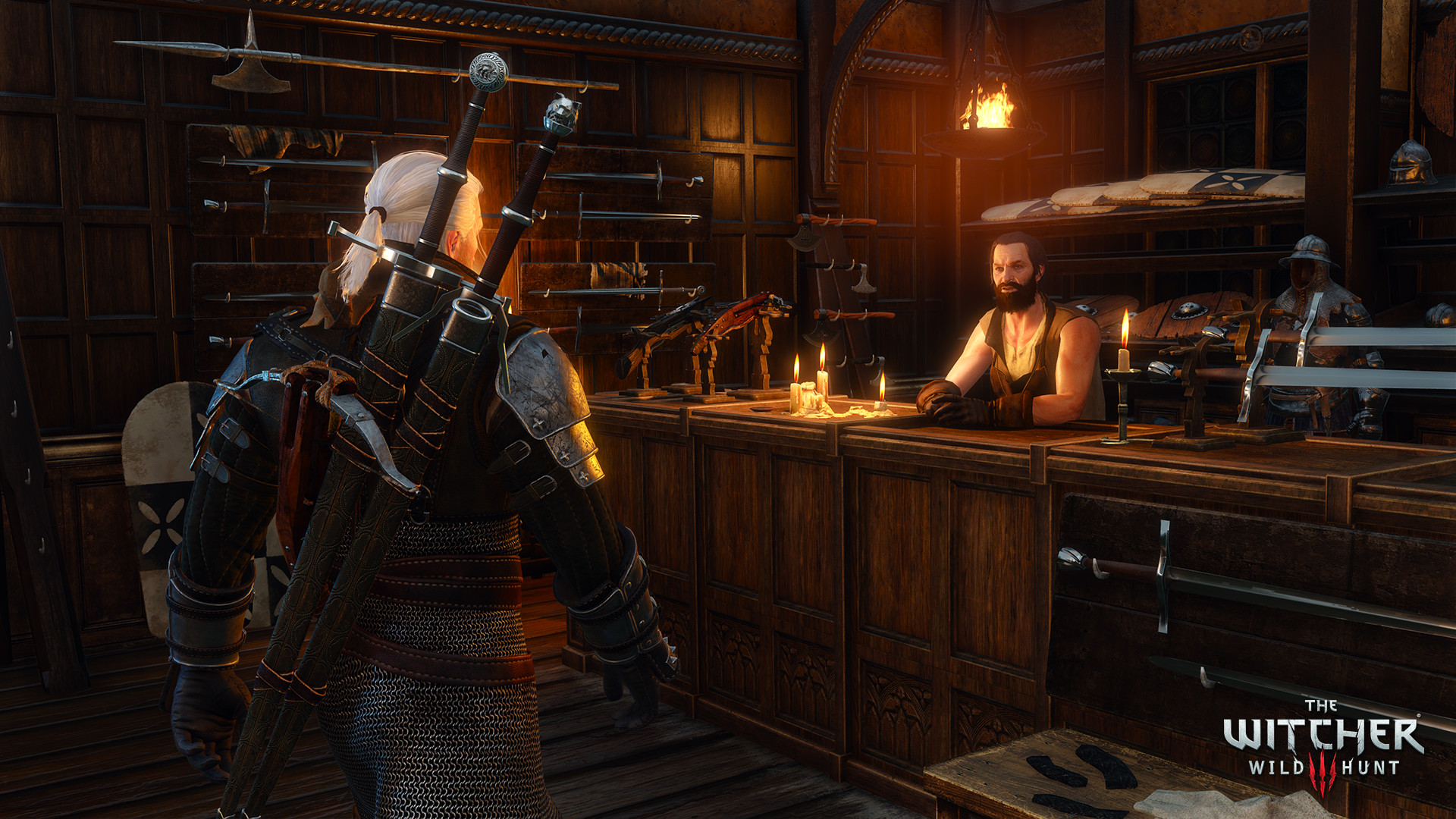 You may also like:
At Gameratedgames.com, what we are trying to create is a community where Gamers from all other the world can find game reviews by gamers and unbiased, truthful opinions and ratings of old and new games.
Latest posts by gameratedgames (see all)